Meet the Cast of Freaky Friday!
Ava Chiappetta (Mrs. Myers & Grandma Helene) is an 8th grader at Mesquite Junior High. Some of her favorite roles include Madame de La Bouche in Beauty and the Beast (Limelight), Miss Hannigan in Annie Jr. (Mesa Encore), Stepsister Joy in Cinderella (AYT), Oz in Wizard of Oz (Limelight), and Georgi in Miss Nelson is Missing (Limelight-Zoni nom). She is excited to be part of Freaky Friday. She would like to thank Christian and Emma for this opportunity to play this fun role!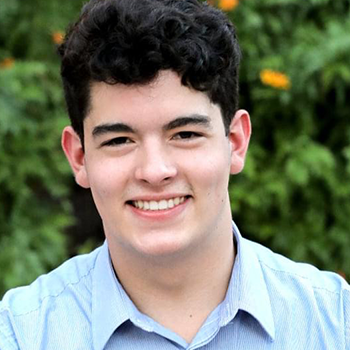 Liam Delgado (Mike, Ensemble) Liam is excited to be in another Limelight Production. Favorite past roles include Gomez (Addams Family) and Mr Wormwood (Matilda). He is extremely grateful to Emma & Christian for the opportunity.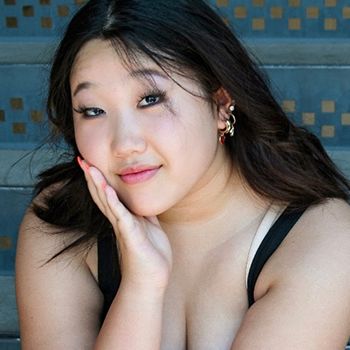 Paige Erdmann (Katherine Blake) is a 15 year old Junior in high school. Some of her favorite previous roles include, Mrs. Wormwood (Matilda, Limelight Performing Arts), Tessie (Annie, Hale Centre Theatre), Natalie Haller (All Shook Up, Limelight Performing Arts), and Mayzie La Bird (Seussical Jr., NYA nom., Limelight Performing Arts). Paige would like to thank her fabulous double Meredith and Emma, Christian, and Nicole for giving her this amazing opportunity!
Shayla Forero (Ellie Blake) attends ASU Prep, she started dancing classes at 2 years old, got the performing bug, and has not stopped since. Some of her favorite shows to be a part of were Spelling Bee (VP Panch), Little Women (Jo), Miss Demeanor (Miss Adventure) and Joseph and the Amazing Technicolor Dreamcoat (Apple Dancer & ensemble). She thanks her directors, choreographers, stage managers, teachers, friends, and family, for all their love and support. Special thanks to Emma and Christian for this amazing opportunity.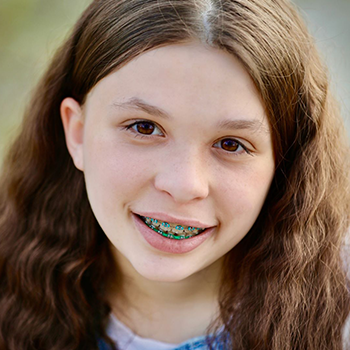 Kaylee Forth (Ensemble (u/s Fletcher)) is an 8th grader at SanTan Junior High and is a two time Zoni nominee. She has performed all over the valley and dreams of being on Broadway one day. Favorite roles include Brigitta Von Trapp (The Sound of Music-Phoenix Theatre), May (Junie B Jones Essential Survival Guide to School-Limelight) and Ugly (Honk Jr-Limelight She gives a huge shoutout to all her studio teachers who have helped her along the way. Also big hugs and kisses to her Papa, Dad and Mom.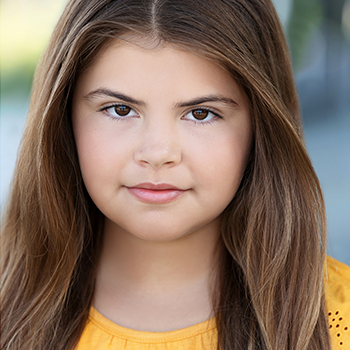 Mackenzie Gilligan (Hannah) is 14 years old starting her first year of high school at Learning Foundation for Performing Arts. Her favorite past show is Beauty and The Beast with Limelight Performing Arts as Mrs. Potts. She spends a lot of her free time taking acting classes with a studio based out of LA or doing self-tape auditions with her acting coach here in Arizona. She also loves to draw and paint.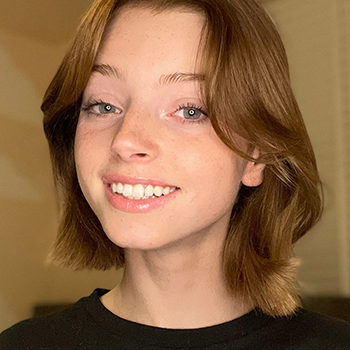 Brenna Glenn (Parker) is a 14 year old freshman at Red Mountain High School. Her favorite past roles include Mrs. Wormwood (Matilda), Pilar (Legally Blonde), and Charlotte (Yes Virginia, There is a Santa Claus). She is happy to be making her Limelight debut and thanks Emma, Christian, and Kayla for this opportunity!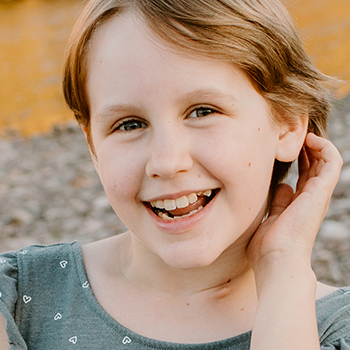 Pepper Greene (Ensemble) is in 6th grade at Eduprize Schools. Freaky Friday is her first play, and she has been interested in the arts since a young age. In her free time, Pepper reads, writes songs, plays the ukulele, piano, guitar, and ocarina, bakes, and creates art in many different forms. She started taking classes at Studio 3 in early 2022. A big thank-you to everyone making this outstanding play possible!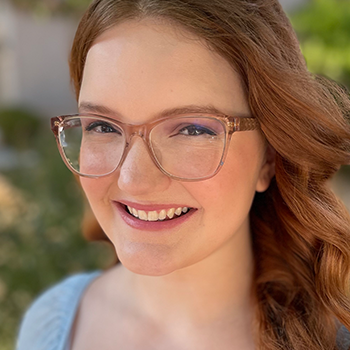 Katrielle Jordan (Gretchen) is 15 years old and loves performing. This is Katrielle's first show at Limelight! Freaky Friday is her favorite musical, and she's thrilled to have the opportunity to perform in it! Some of her favorite roles include Louisa von Trapp in "The Sound of Music" at Zao, Mrs. Potts in "Beauty and the Beast jr." at AYT, where she won a Marlie Award for her solo.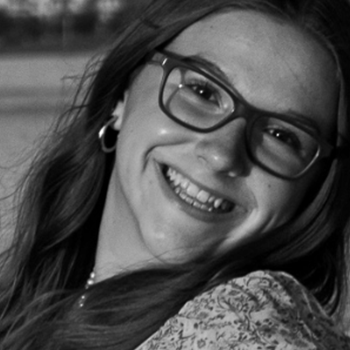 Hailey Laidig (Ellie Blake) is a 9th grader at Heritage Academy Mesa. She's been in 20+ East Valley shows.  Her past favorite roles are Junie B. in Junie B. Jones, The Musical and Olive Ostrovsky in Spelling Bee. She is a Zonie, NYA and NATS winner, and even took 1st in the 2019 AZ State Science Fair. Hailey's life is musical theater, but in her spare time, she hangs with friends, stares at her phone, and reenacts historical dramas with her cats, Rumpleteaser, Rex and Voilet and her pet mole-rat Cecilia.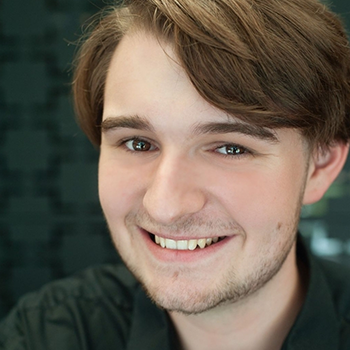 Declan Massey (Adam) is excited to be a part of the cast of Freaky Friday. He is a senior at Arizona School for the Arts (ASA), and this is his second show at Limelight, returning from the cast of Newsies where he played Albert/Roosevelt (u/s Race). You may also know him from Into The Woods at ASA (Mysterious Man), Addams Family at Chandler Youth Theater (Fester), and Heathers at Starlight Community Theater (Ram). He would like to thank everyone who was involved in the creative process of Freaky Friday for making this show amazing.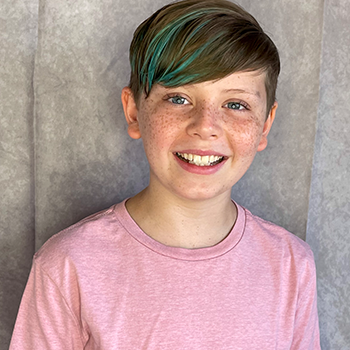 Andrew McGuire (Fletcher Blake) is having a great time being part of this show! He loves the silliness of Fletcher, and playing this role. He recently performed in Joseph (Limelight) and had a blast. Previously, he played James in James and the Giant Peach Jr. He loves to sing, play guitar, and run cross country. He is a 6th grader at KMS. Andrew thanks Emma, Christian, Kayla and Nicole for being so great, as well as his family and friends for their support.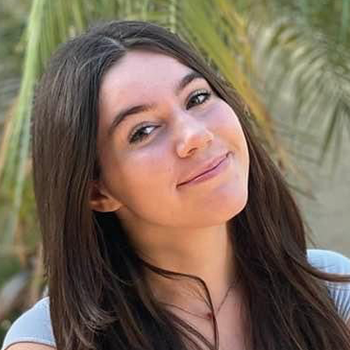 Satara Nutley (Mrs Luckenbill & Mrs Time) is an 8th Grade at SanTan Junior High. Satara has loved to perform from an early age. Since moving to Arizona in 2021, she's enjoyed being part of Ensemble (The Addams Family and Beauty and the Beast JR– Limelight) and Mayor Matilda Hyde (All Shook Up – Studio 3). Satara would like to give thanks to all her teachers, family and friends who have support her.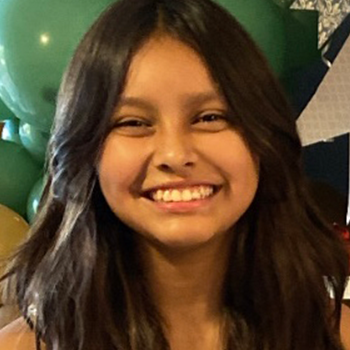 Kailey PerezVelez (Ensemble) is 13 years old and in 8th grade at Highland junior high school. She is thrilled to be part of the freaky Friday family! She'd like to thank her mom for all of the support, and a huge thanks to Emma for this opportunity.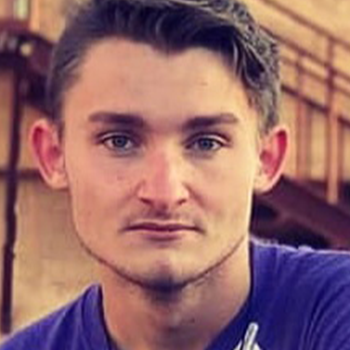 Oakley Rinehart (Senor o'Brian, Grandpa, Biology Teacher & Parker/Wells Dad) is an award winning actor who is very excited to get back into the theater scene after a short break, and to finally get to the east valley theater community. He is a sophomore at Glendale Community College, studying vocal performance and musical theater, he was last seen in Urinetown at Arizona Broadway Theater and Fair Game, an original work at Desert Foothills Theater, when not at the theater he enjoys working at Starbucks, working on his car, Veronica, watching marvel movies and playing with his dog, he would like to thank the amazing cast and crew, Christian for asking him to do the show 2 weeks before opening and for driving him, his girlfriend, friends, and family for their endless and loving support. "This is for you, Veronica."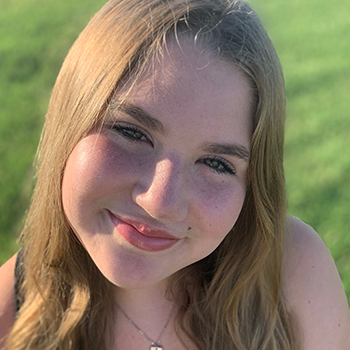 Abigail Spector (Torrey) is 13 years old and an 8th grader at South Valley Jr. High. She has done many musicals over at AYT. Some of her favorites roles were Jovie in Elf Jr. Maddame La Grande Boushe in Beauty and the Beast Jr. and Young Terk in Tarzan. She is excited to be here for Torrey in Freaky Friday. Many thanks to her parents.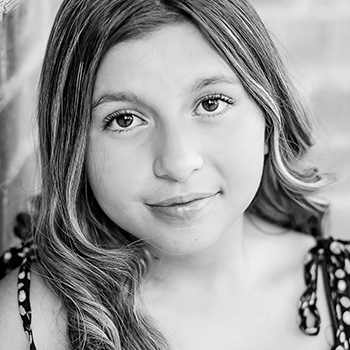 Lilah Suniga (Danielle, Savannah & Officer Sitz) is an 8th grader at NBJH. She has been doing theater for 5 years, this being her 5th show, with Limelight and 18th overall. Some of her favorite roles have been Belle, in Beauty and the Beast (Limelight), Pilar, in Legally Blonde (Places), Little Elsa, in Frozen (QCPAC), Little Red, in Into The Woods (NBJH), and Hortencia, in Matilda (Limelight). As always, thanks to Danica Hill, her voice coach for the last 3 years, who is always a text away when we need her to help with an audition. She would also like to thank Emma & Christian, for giving her this amazing opportunity to play such fun roles. And thanks, in advance, to the moms who will be helping with her quick changes and costume issues.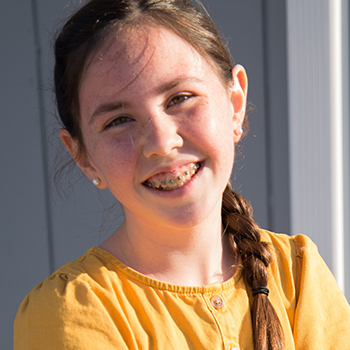 Kennedy Thompson (Ensemble) is a twelve-year-old actress who has been in multiple productions such as Cinderella (Cinderella), All Shook Up (Lorraine), Wizard of Oz (Dorothy), Frozen Jr. (Elsa), and Legally Blonde (Ensemble). Kennedy is a seventh grader at Highland Jr. High School. She enjoys acting, singing, dancing, and performing for family and friends. She would like to thank her family, friends, and directors for all their support!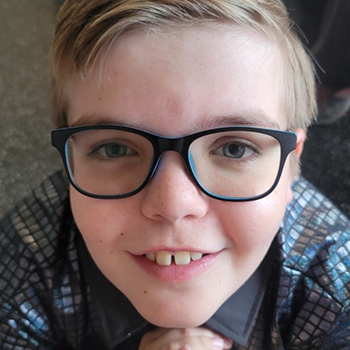 Chase Wildung (Wells) is 11 years old and is in the 6th grade. He has been with studio 3 for the last 3+ years with his focus on acting and musical theater. Freaky Friday is his very first production with limelight and he is excited to portray wells.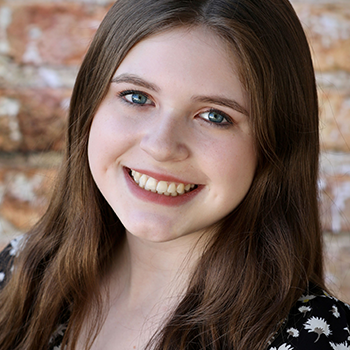 Kaitlyn Woodward (Louise, Dr Ehrin & Officer Kowalski) is a junior at Gilbert Christian. Some of her favorite roles include Dorothy (Wizard of Oz), Scuttle (The Little Mermaid - NYA award), Miss Sandra (All Shook Up), Wednesday (Addams Family), Belle (Beauty and the Beast) and Lucy (YAGMCB). She thanks her friends and family for their love and support.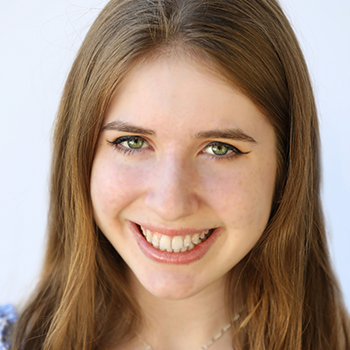 Meredith Woodward (Katherine Blake) is a freshman at ASU and studying Graphic Information Technology.  Some of her favorite roles include All Shook Up (Sylvia), Wizard of Oz (Glinda-Zoni nom), Addams Family (Alice), 25th Annual...(Rona), Madagascar Jr (King Julian), Thoroughly Modern Millie (Mrs. Meers-NYA award), and Seussical Jr. (Sour Kangaroo). Thanks to everyone for their support!