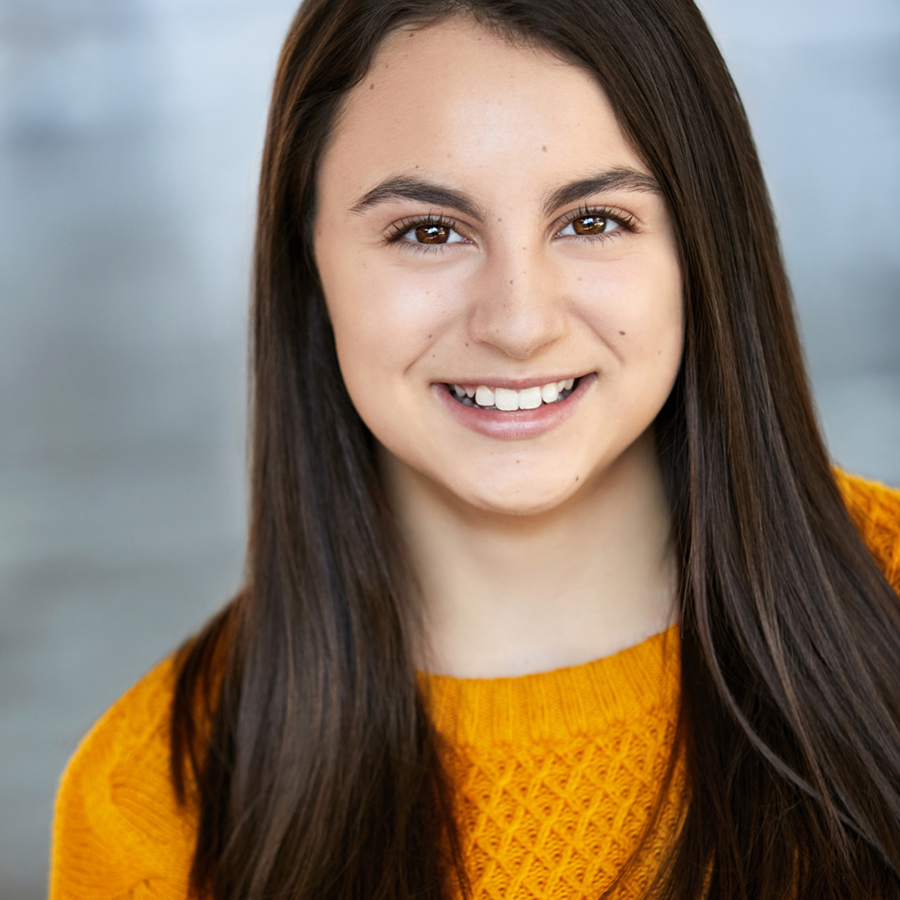 Mia Angelina (Alcorn/Ensemble/US Eleanore) Mia is excited to be performing with this wonderful cast. Mia has been in over 15 youth theater productions . Her favorite role to date is Serena in Limelight's Legally Blonde where she also won her first NYA A big thanks to the Limelight Team for casting her in this production. She would also like to say "THANKS" to all the parents who worked behind the scenes to make this show possible.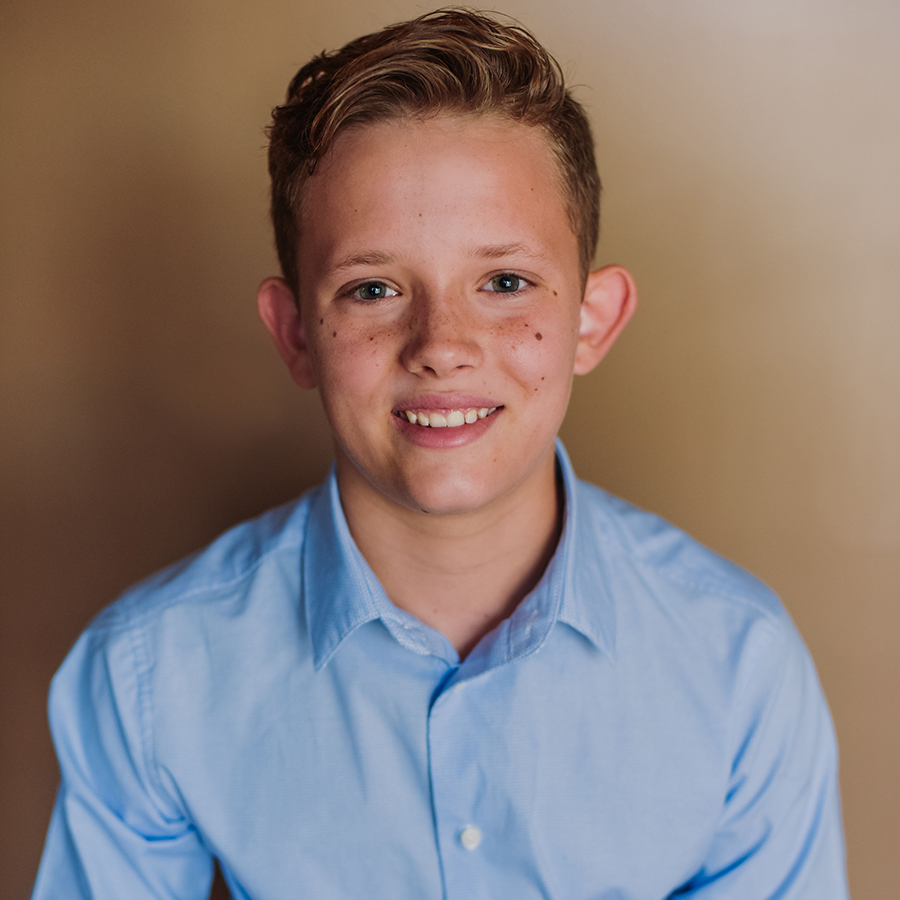 Tyler Berger (Preacher/Ensemble/US Ted) is very excited to be in this production. Tyler is 13 years old and this will be the 2nd production that he has been a part of. He was last seen as Bob Bradley in Christmas Pageant (Limelight). Tyler really enjoys improv and has performed at Improv Mania Chandler. In his free time he enjoys skateboarding, hanging out with his friends and participating in the youth group at his church. He is so grateful to the directors of this show for giving him the chance to participate in this production and for all the hard work they have put in to make this a great experience for everyone. Tyler is also grateful for the support he has received from his family and friends, who have encouraged his interest in theater and taken time out to come see the show.
Vance Wolf Cook (Clyde Barrow) Vance Cook is 18 years old and is graduating from Mesquite High School this year. He has played Charlie Brown, The Beast, Rooster, Miles, and Caliban. He's excited to debut in community theater and wants to thank Paige Shanks for her love and support.
Liam Delgado (Ted Hinton/US Clyde Barrow) is thrilled to be in his 2nd Limelight production ina a month! He just finished playing LEaf Coneybear in Spellong Bee and he's excited to perform with the cast of Bonnie & Clyde! Past favorite roles include: Rapunzel's Prince & The Mysterious Man in Into The Woods (AYT), Lewis in Pippin (AYT) and Abner Dillon in 42nd Street (AYT). Liam would like to express great thanks and appreciation for the support of his family and thanks to his cast mates, and to Emma, Michael, Brett and Van for their faith and guidance!
Paige Erdmann (Eleanore/Ensemble/US Alcorn) is a freshman at Perry HS. Some of her favorite roles include Mayzie La Bird in Suessical, Jr. (Limelight, NYA nom), Tessie in Annie (Hale), and Pilar in Legally Blonde (Limelight). Thanks to Emma, Van and Michael for the opportunity to be a part of this show!
Vincent Farley (Buck) Vincent is a 15 year old high school student who is also taking college classes at MCC. He is very excited to be part this amazing show! Past roles include: Alex ihn Madagascar Jr (Limelight), The Judge in Objection! Disorder in the Court (Limelight) and Harper in The Grunch (Mesa Arts Academy). Vincent is excited for you to see it and is proud to call Studio 3/Limelight his second home.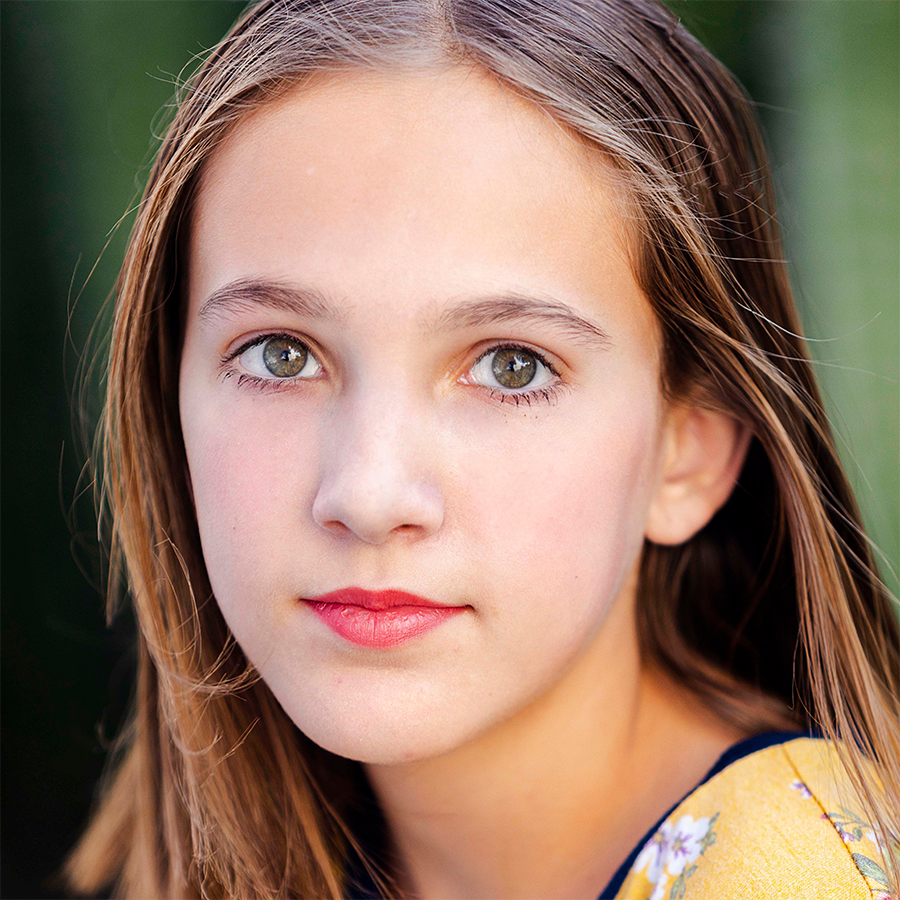 Shayla Forero (Young Clyde/Ensemble) Shayla is 12 years old and attends ASU Prep. She loves performing acting, singing, dancing and playing piano. She also enjoys English horseback riding. She would like to thank Limelight, Emma, Van and Rea for this opportunity. She also thanks her family, friends and teachers for all their support.
Kaylee Forth (Ensemble/US Young Clyde) is thrilled to be performing in another show with Limelight. Kaylee has been performing since she was 6. Her favorite roles have been Brigitta in The Sound of Music (Phoenix Theatre) and Thing 1 in Seussical Jr (Limelight). She loves all of her classes at Studio 3. Big hugs and kisses to her mom, dad and papa for all their support.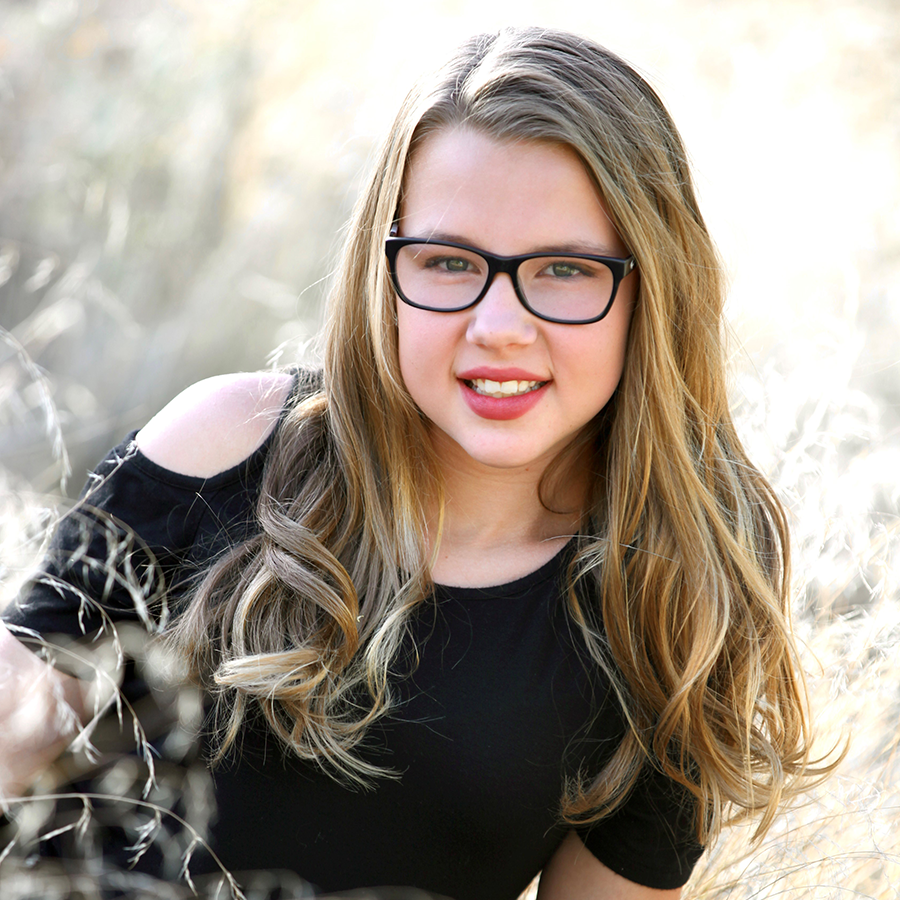 Ashton Grantham (Ensemble/US Preacher) is an 8th grader at Desert Ridge Jr High. She has been part of the Studio 3/Limelight family for 8 years and she loves performing! Her latest shows include The Wizard of Oz (Snow Queen & ensemble), Pippin (ensemble), Little Mermaid Jr (ensemble) & Junie B. Jones Jr (Gladys Gutzman). She is so excited to be part of Oz!
Ryley Hansen (Henry Barrow/Guard/US Sheriff Schmidt) No Bio Provided
Zoey Hart (Emma Parker) is a freshman at Perry High school/COA who loves to act and do musical theatre. Zoey is so excited to perform in her 6th Limelight show! Shows she has previously performed in at Limelight include Legally Blonde (Delta Nu), Into the Woods (Jack's Mother), and Pippin (player). She wants to thank her friends and family for all their support, and of course she wants to thank her Limelight family for this opportunity!
Zoe Hatziathanassiou (Charlie/US Deputy Bud) Zoe is in 7th grade honors curriculum at Edu-prize and just went back to in-person school after over a year online!. She is a proud member of the S3TV Company at Studio 3 and her passion is singing, dancing and especially bringing life to funny and unique characters! Favorite shows include Objection! Disorder in the Court! (Penny, Arminta & Herschel), Isolation Project: The Social Diva Game (Jules) and Seusical the Musical (Yertle the Turtle and Vlad VLadikov). She loves all art, her family and her cat Maui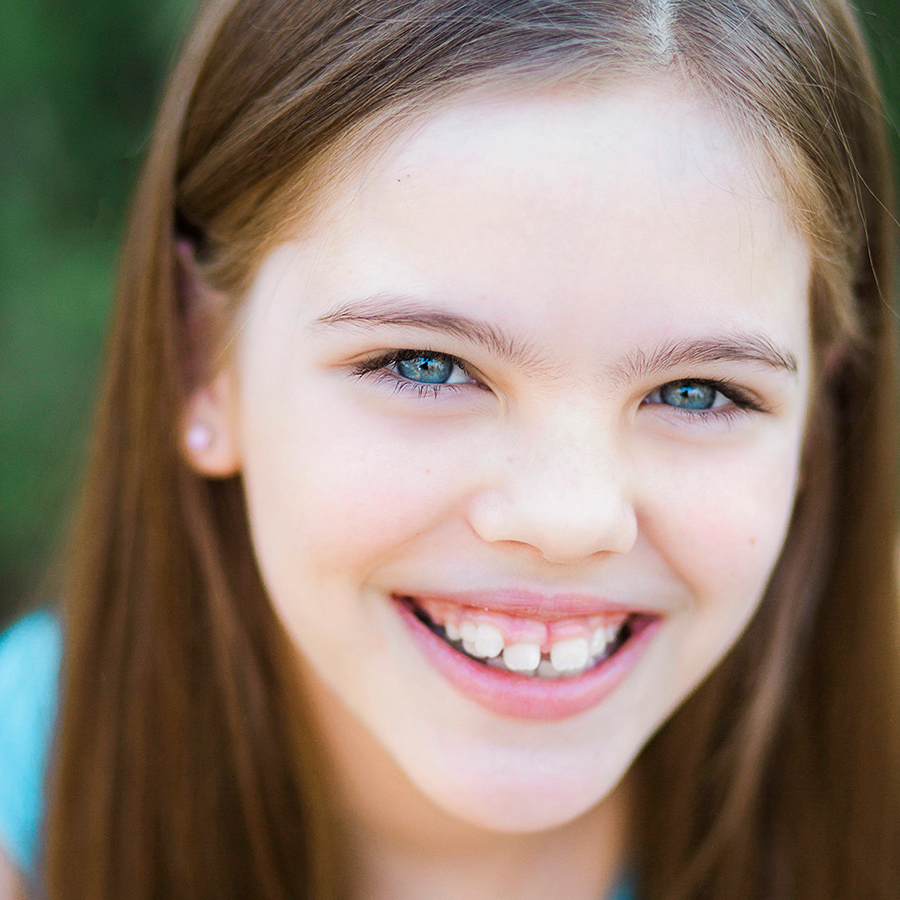 McKenna Henry (Governor Ferguson/US Cumie Barrow) is 13 and is home schooled. She has been performing since she was 4 years old. This is her 26th production! "Van, I'm so excited to work with you again! - From Giggles"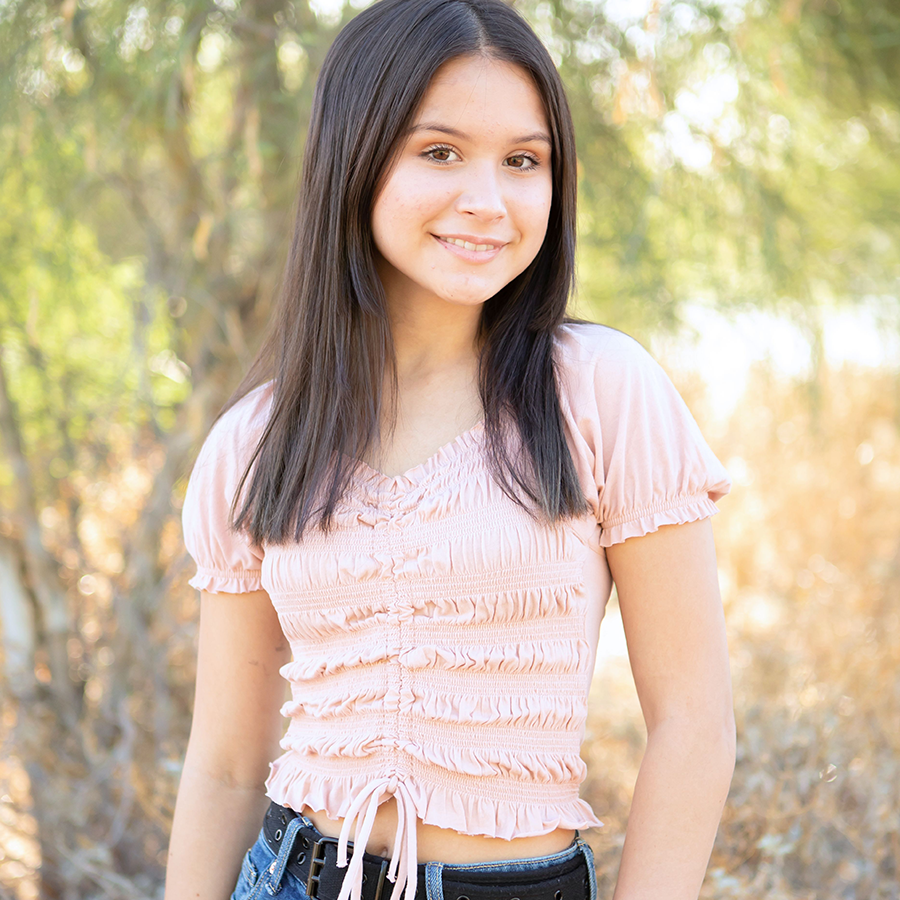 Adele Simone (Young Bonnie) Adele, a freshman at Arizona School for the Arts, works as a filmmaker for EKP and actor at Cluemaster Escape Rooms. She is so grateful to have the opportunity to perform again and thanks her parents and friends. You can check out some of her work on her instagram: @ok.adele_
Kayla King (Trish/US Blanche) Kayla is a junior and loves performing, reading, and playing piano. Some of her favorite roles are Eponine (Les Miserables) and the Leading Player (Pippin). She's so excited to be a part of this show, and would like to thank Van, Emma, and the production team for this wonderful opportunity!
Caitlin Laidig (Cumie Barrow) is an 11th grader at Heritage Academy Mesa who's excited to be performing with Limelight again. Caitlin's been involved in many shows in the East Valley. Her favorite roles have been Glinda in The wizard of Oz, Juror #7 in Twelve Angry Jurors and Mrs. Beauregarde in Willy Wonka, all with Limelight Performing Arts. She's currently involved in the Show Choir, Hip Hop, and high school volleyball. Past pursuits have been softball, synchronized swimming and alpine yodeling. Caitlin can roll her eyes without looking up from her phone!
Ivy Moore (Ensemble/US Governor Ferguson) is 15 years old and attends Perry High School. She enjoys listening to music, drawing, and playing video games. This will be her 4th performance with Limelight. She just finished performing as Miss Gultch in The Wizard of oz and has also been seen in Charlie Brown (Ensemble) and Suessical (Fox in Socks/Ensemble) in 2019. She would like to thank Emma, Michael, Rea, Van, Brett and the entire cast. Also her family and friends who love and support her.❤️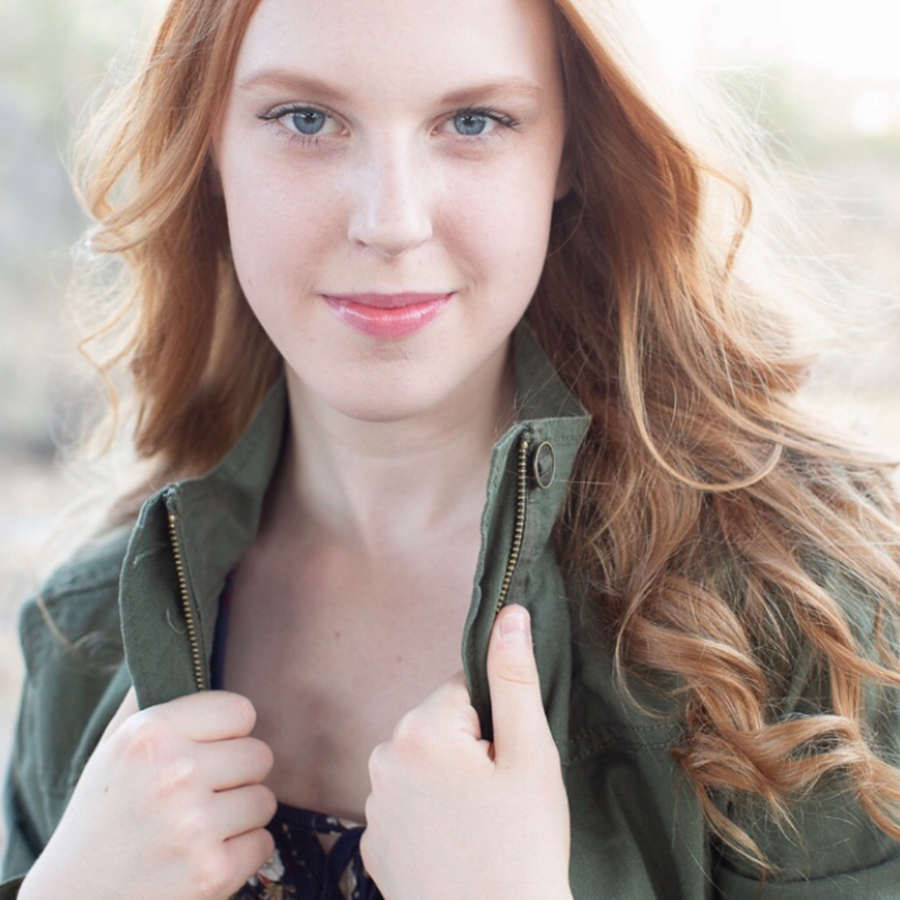 Rachel Nathan (Bonnie Parker) Rachel Nathan is a high school senior and she is so thankful to be in her Limelight debut as one of her biggest dream roles ever. Her most recent credits include The Baker's Wife in Into the Woods (AYT), Cosette in Les Mis (AYT), Miss Hannigan in Annie (Spotlight), and a Salsa Dancer in Matilda (VYT). She would like to thank Emma, Van, Carol, and Michael for this opportunity.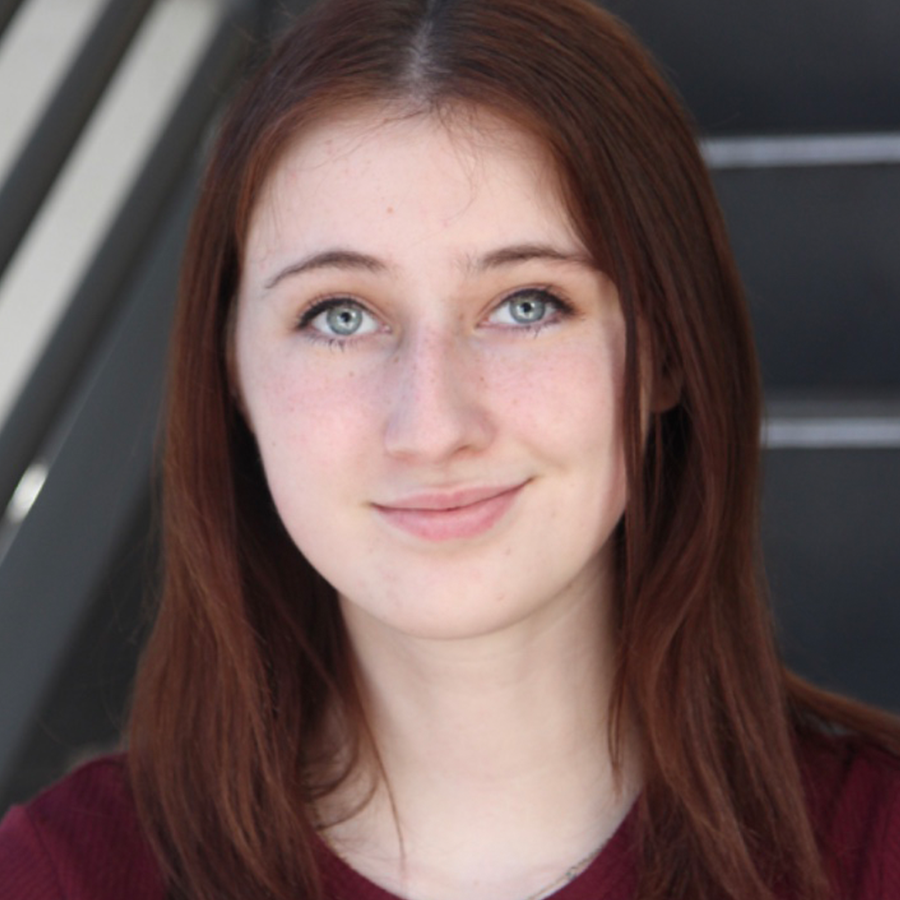 Paige Shanks (Blanche Barrow/US Bonnie Parker) Paige is a senior at Mesquite High School and is so excited to do her first show since the pandemic. She has played Lucy in You're a Good Man Charlie Brown, Antonia in the Tempest, a newsie in Newsies, Mrs. Hannigan/ Lily in Annie, and Elle's mom/U.S. Paulette in Legally Blonde. She would like to thank her friends, family, Vance, and copious amounts of redbull for helping her along the way.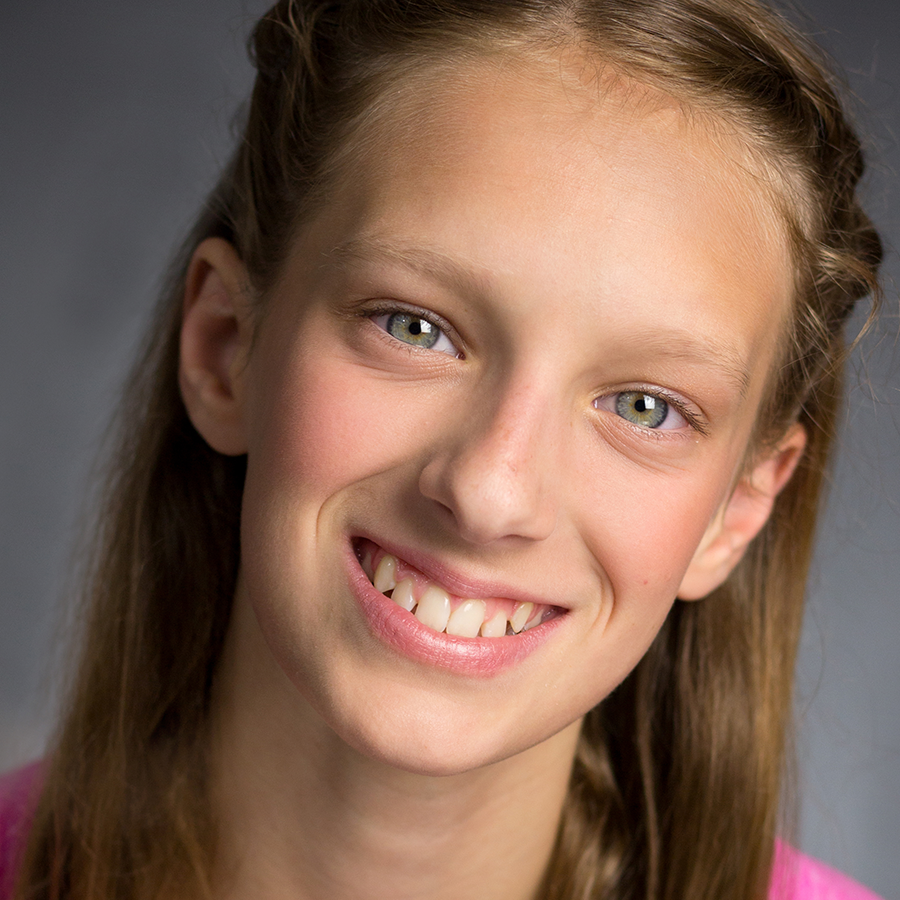 Camryn Taylor (Archie/Ensemble/US Trish) is an eighth grader at American Leadership Academy Queen Creek. She recently performed as one third of the amazing Optimistic Trio in The Wizard of Oz at Limelight and also played Grace Bradley in their production of The Best Christmas Pageant Ever in 2019, receiving an NYA award for best lead performance. She is grateful to be on stage again in this thrilling production with such an amazing cast!
Riley Wiggins (Deputy Bud/Ensemble/US Stella) is delighted to share the Bonnie and Clyde stage with so many talented people! Recent/Favorite credits include The Wizard of Oz (Wicked Witch of the West), Spelling Bee (ensemble) and The Best Christmas Pageant Ever (ensemble), all with Limelight Performing Arts. She was also seen in Godspell at AYT and Annie at Queen Creek Performing Arts. She would like to thank her family and friends for supporting her the whole way. Also, for Emma, Michael, and Van for giving her the opportunity to play such a fun role!
Kaitlyn Woodward (Stella/US Emma Parker) (14) is a 9th grader at Gilbert Christian. Some of her favorite roles include The Little Mermaid Jr (Scuttle-NYA award), Madagascar Jr (Gloria), Lion King Jr (Young Simba), Thoroughly Modern Millie (Ching Ho), and Lucy (YAGMCB). She is beyond thrilled to be playing her dream role of Dorothy! Kaitlyn enjoys playing with her dogs and hanging out with friends, and she thanks her family for their love and support.