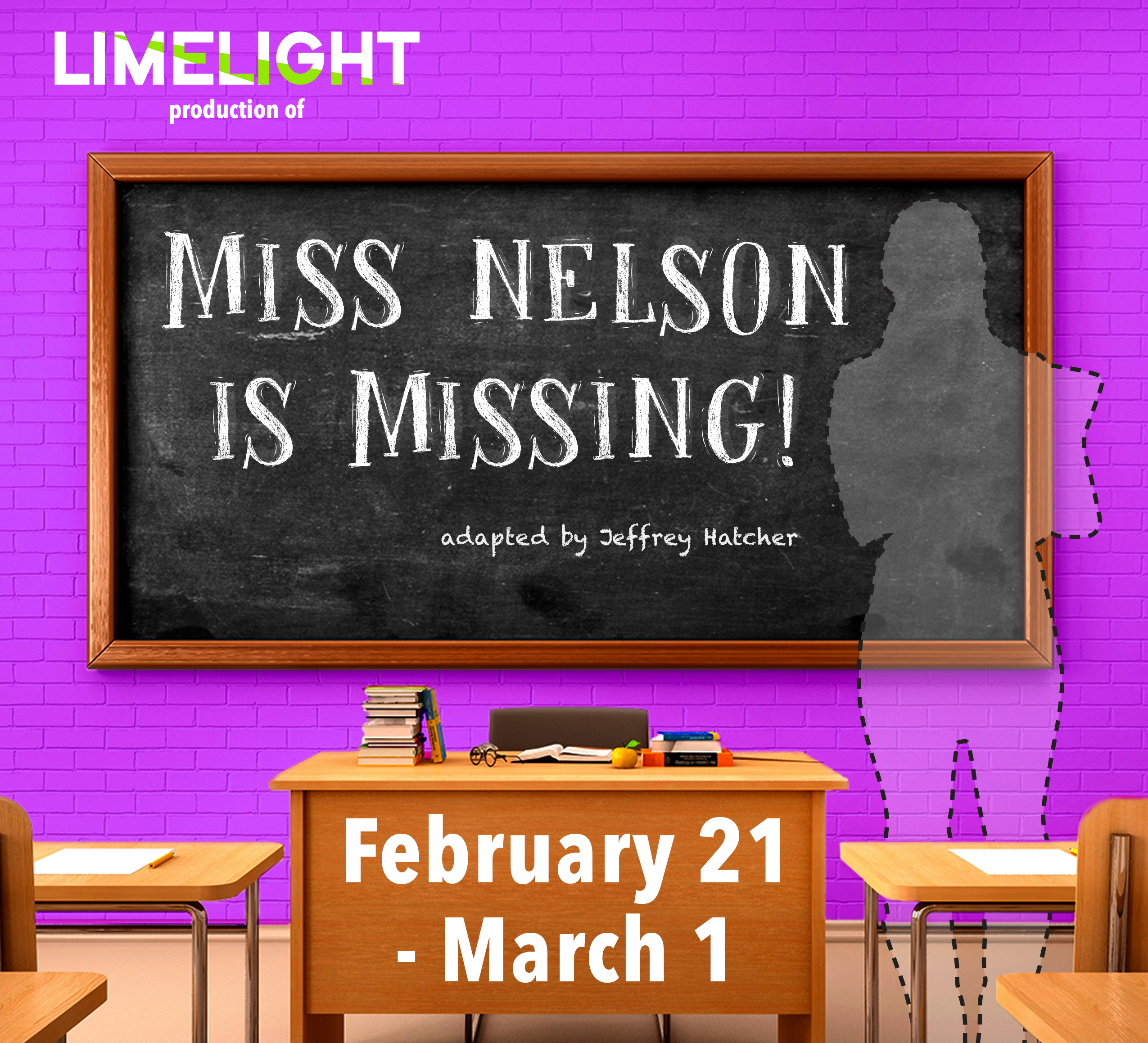 ---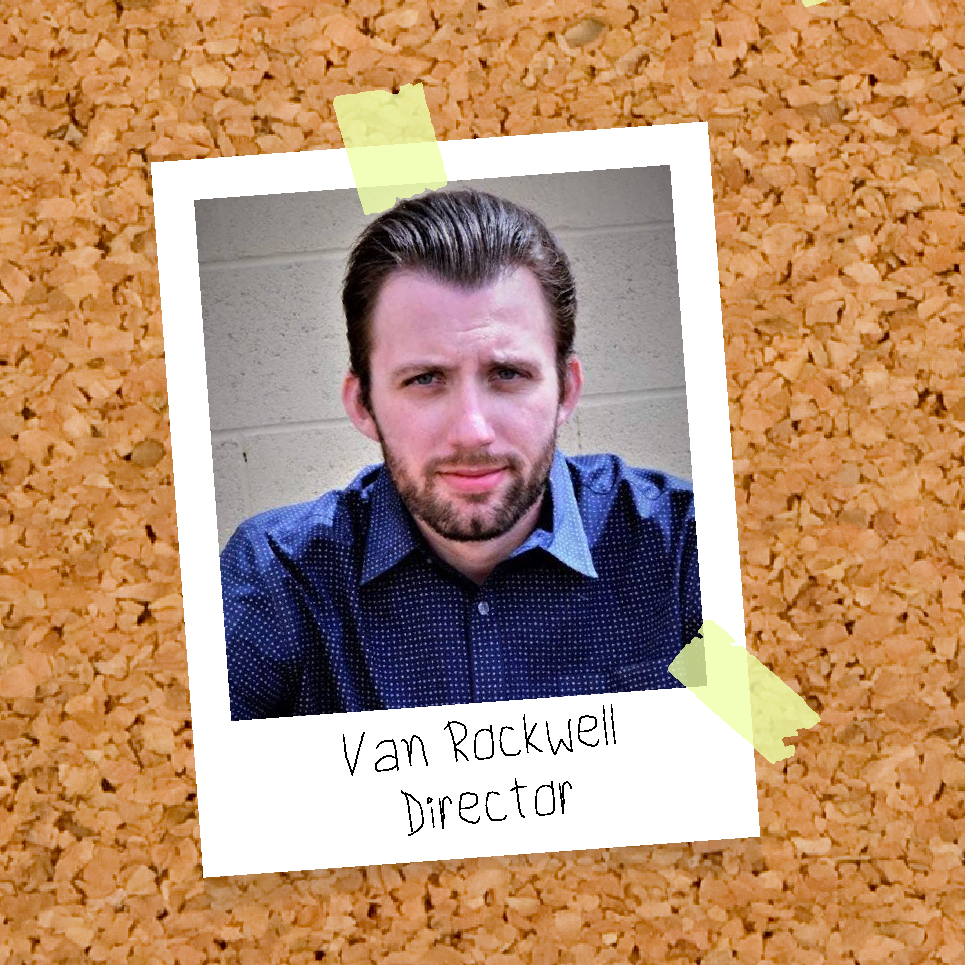 Van Rockwell (Director/Sound Designer) is making his Limelight directorial debut and couldn't be happier working with this delightful group of kiddos. Not to mention, he is glad his theatrical past is coming back full circle, as he played the role of Detective McSmogg for his high school decades ago (before your cell phones could text). Previous directing credits include She Kills Monsters, Boy Gets Girl, and Jesus Hopped The A-Train for Mesa Encore Theatre; Four Weddings and an Elvis, A Murder is Announced, and You Can't Take It With You, all with Starlight Community Theatre; and Blacklisters for Brelby Theatre. Other related credits include assistant directing Legally Blonde, sound designing Vanya, Masha, Sonia & Spike, and producing Darkside and Suddenly Last Summer; all at Mesa Encore Theatre. When not directing, Van also likes to dabble on stage as a performer. Recent acting credits include A Kid Like Jake (as Greg) and Lone Star (as Ray); both at Mesa Encore Theatre; Lady for a Day (as Happy Maguire) and My Man Godfrey (as Godfrey), both for Don Bluth Front Row Theatre; Anything You Hear and Only Half of What You See (as Stan – AriZoni nominated) at Stray Cat Theatre; and Trust Me, I'm A Doctor (as Dawkins) and Laughter on the 23rd Floor (as Brian); both with Fountain Hills Theatre. "Thank you to Emma and Carol for giving me the chance, the cast, the parentals for all their help, my (pet) kids Carmen Sandiego and Murphy, my folks, and lastly, all the wonderful teachers I have had in my life who helped shape me the man I am today."
Stephanie Cartwright (Stage Manager) Miss Nelson is Missing is Stephanie's first production with Limelight. Previous credits include Production Manager for She Kills Monsters at Mesa Encore Theatre, Stage Manager for The Wizard of Oz at Don Bluth Front Row Theatre, Assistant Director and Stage Manager for Four Weddings and an Elvis at Starlight Community Theatre, and Stage Manager for Dixie Swim Club at Scottsdale Desert Stages Theatre, among others. She also appears onstage from time to time but has spent the majority of her theatre experience working behind the scenes. She would like to thank director Van Rockwell for the opportunity to work with him again, and Carol Webb along with the parents of the cast for all their hard work to help bring this show to life.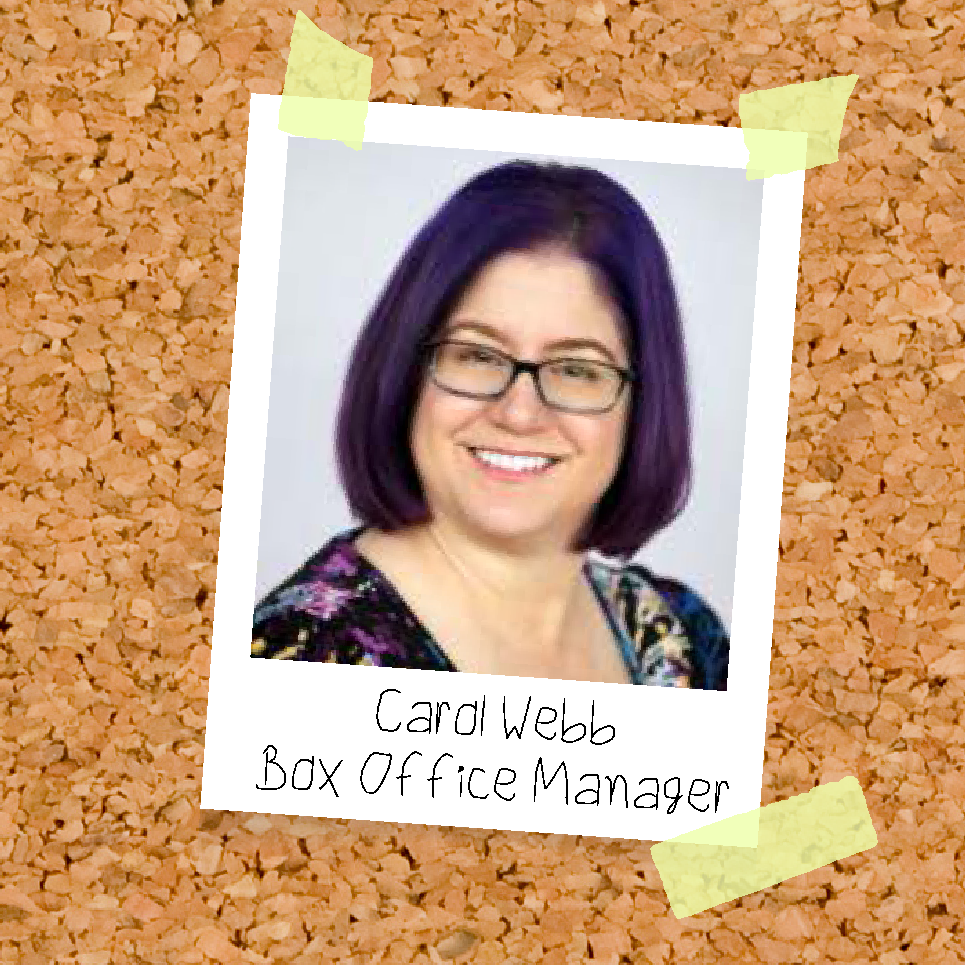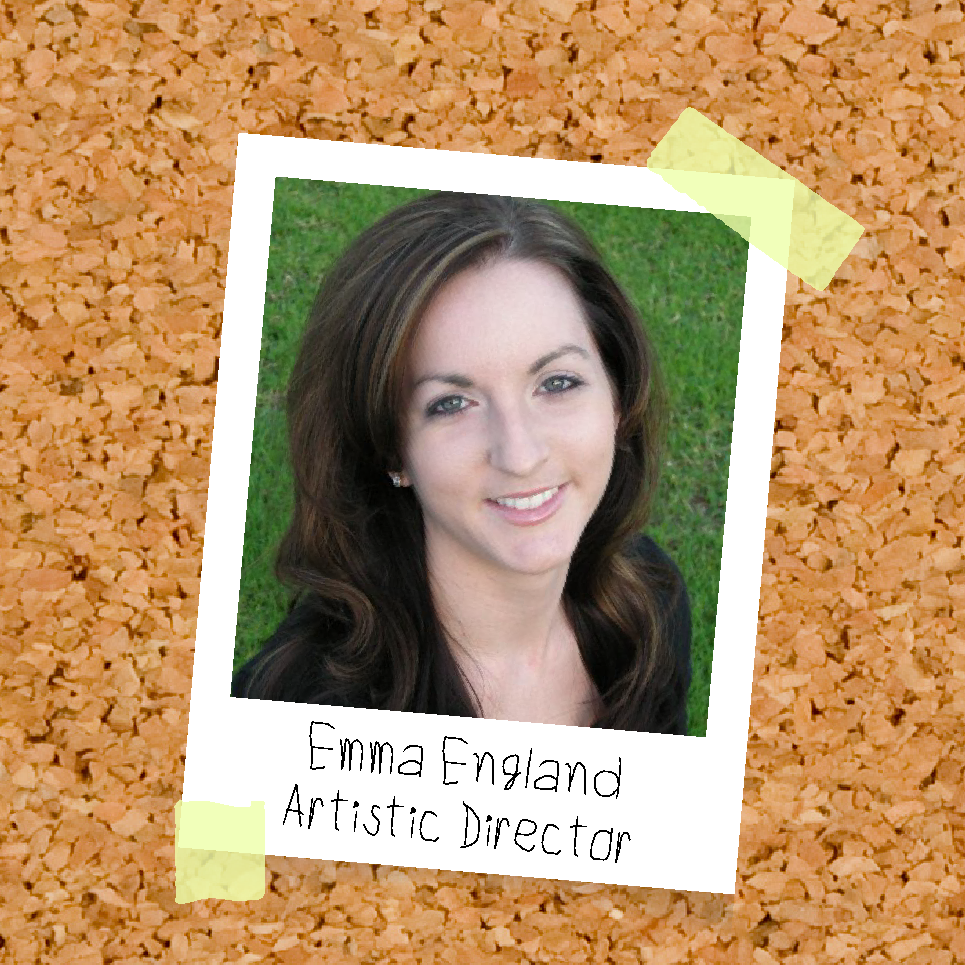 Emma England has been a "triple threat" herself for more than 20 years. An accomplished singer, percussionist, and classical pianist, she has won several state and national awards for her performances and original compositions. She has also passed her music teaching and performance exams through the Yamaha Music Program, the Associated Board of the Royal Schools of Music in London, and additional programs at Princeton, Kansas State, and Arizona State Universities. Emma has also been very active in the dance and theatre communities. She is trained in a variety of dance styles (ballet is her favorite), and graduated summa cum laude with a BFA in Dance Education from Arizona State University in 2005. After teaching high school dance for 5 years, she created Studio 3, which became the first "triple threat training center" of its kind. Now, students could finally pursue dance, music, and theatre training, all in the same place! As Artistic Director at Studio 3 & President of Limelight Performing Arts, she also enjoys directing Showstoppers, teaching dance technique, arranging vocal music, and working in just about every aspect of our musical productions. Her favorite role, however, is playing mommy to Gabriela and her little boy, Dominic! Emma would like to thank her husband, Aldy Montufar, for always being so supportive of our crazy theatre lifestyle!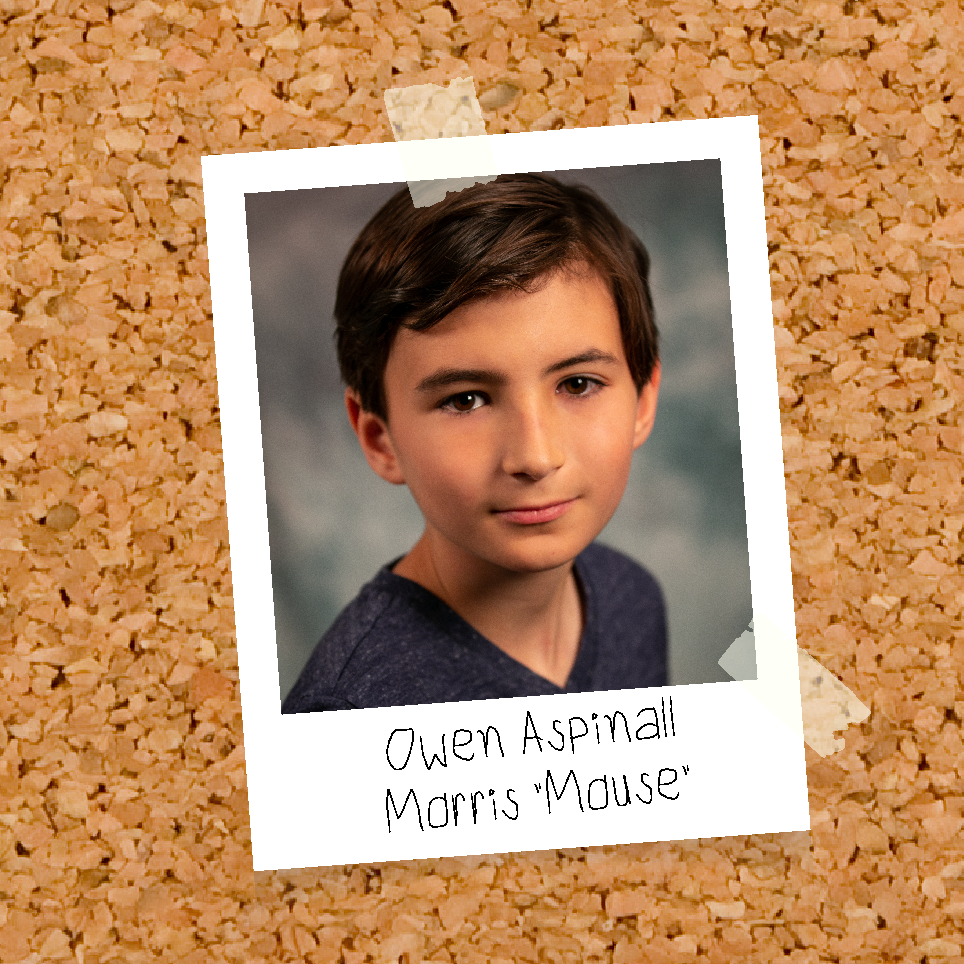 Owen Aspinall (Mouse) is a 6th grader who enjoys math way more than his character "Mouse", but likes recess just as much and is equally short. He's actually pretty new to plays, Miss Nelson being just his second. However, Owen's performed in 15 musicals. Favorite roles: Timon (Lion King Jr), Charlie Bucket (Willy Wonka), Linus (YaGMCB), and Elmer Hopkins (The Best Christmas Pageant Ever). He thanks Van and Stephanie for casting him.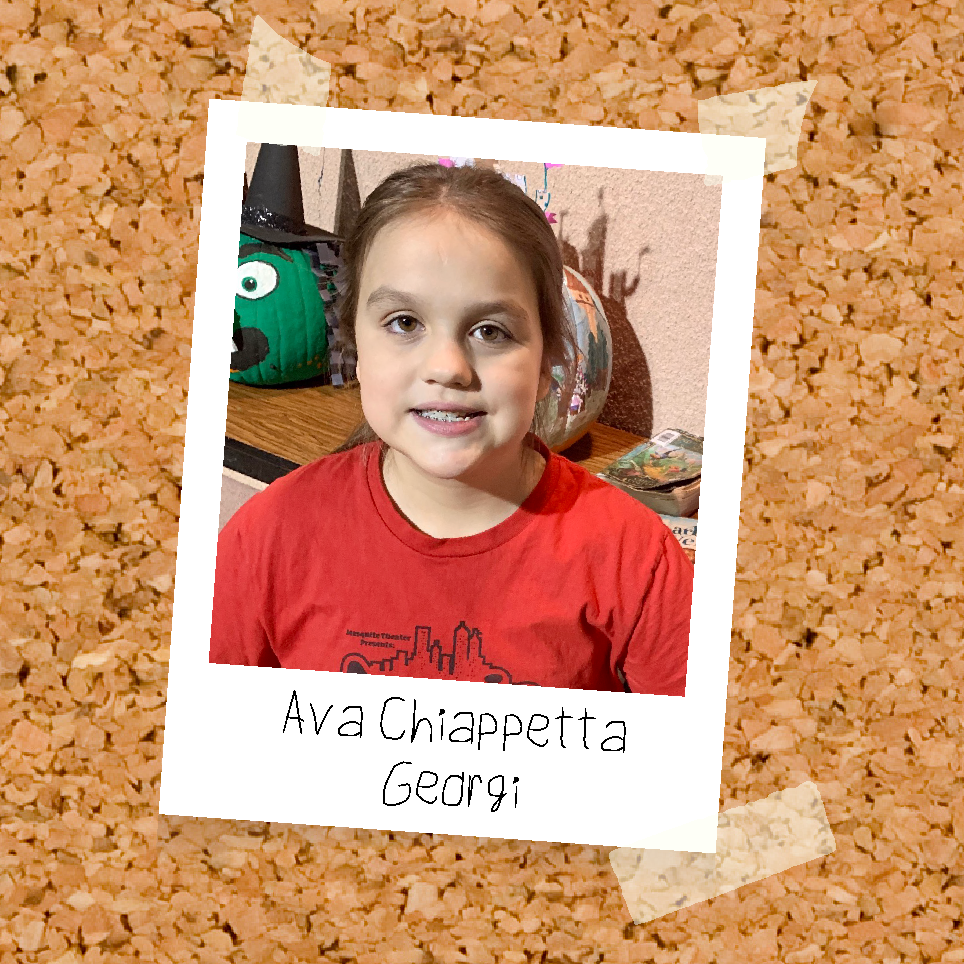 Ava Chiappetta has always loved theater since she was 5 years old. She would like to thank Studio 3 for the opportunity to perform in her first show with them. Previous performances include: Genie in Aladdin, Pepper in Annie, Chief Tiger Bamboo in Peter Pan, Lion in the Mouse and the Lion, The Greatest Showman, Lucifer the cat in Cinderella, and Frozen.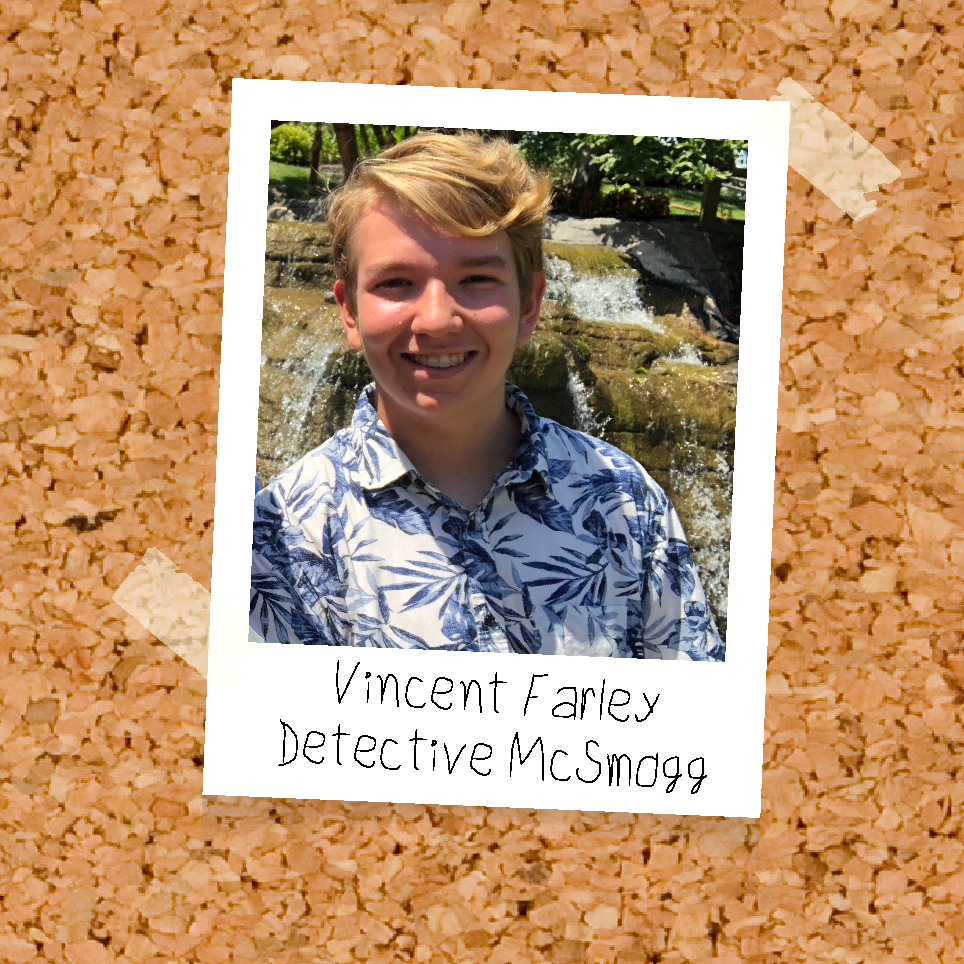 Vincent Farley is a 14 year old freshman at A.A.E.C. He has been doing shows with limelight for over 2 years now and is happy to call Studio 3 a second home. This cast is one of his favorite casts to ever work with and frankly just be around.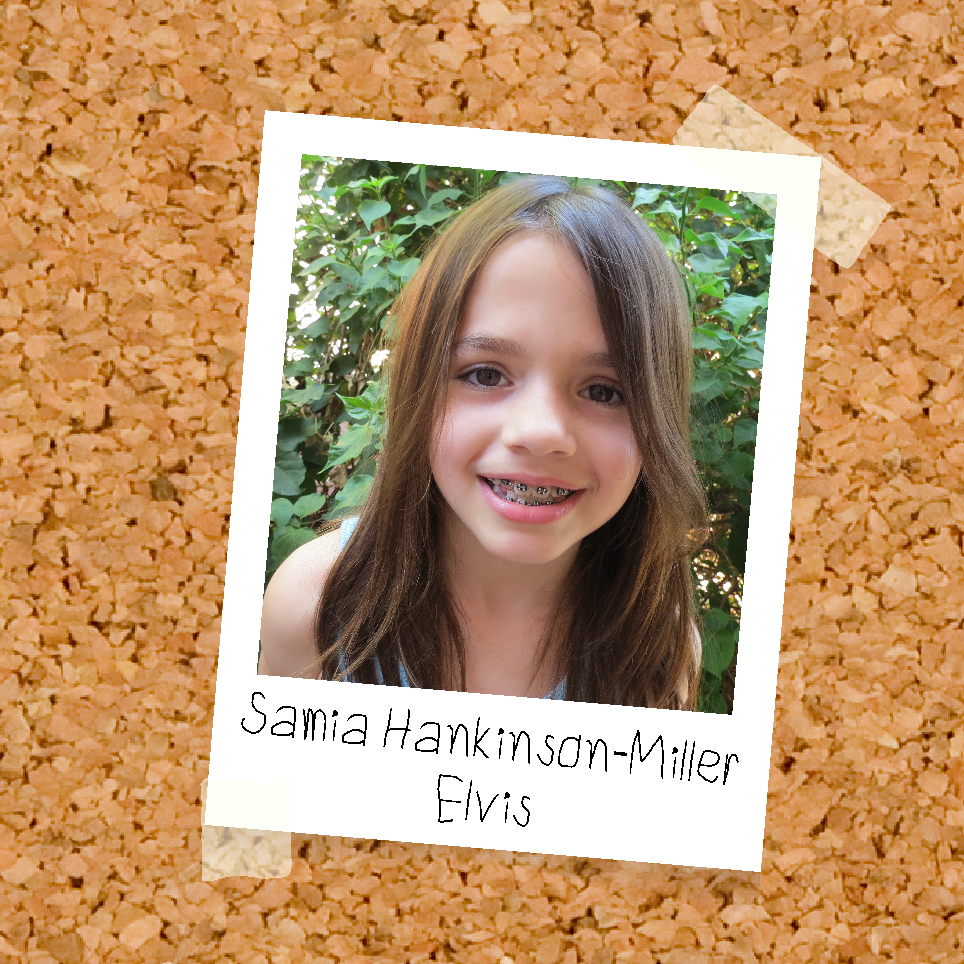 Samia Hankinson-Miller is 9-years-old and a 4th grader at Las Sendas Elementary School. She has been attending classes at Studio 3 Performing Arts since April 2017. Her favorite activities are tumbling, karate, and musical theater. This is her second year in the Showstoppers program at Studio 3. She has performed in two Limelight Performing Arts productions: Junie B. Jones (Ensemble) and The Little Mermaid (Ensemble; u/s Leeward). Samia is grateful for the opportunity to learn from the teachers and other students at Studio 3. This year, her goals include nailing her backflip and improving her vocal and acting skills.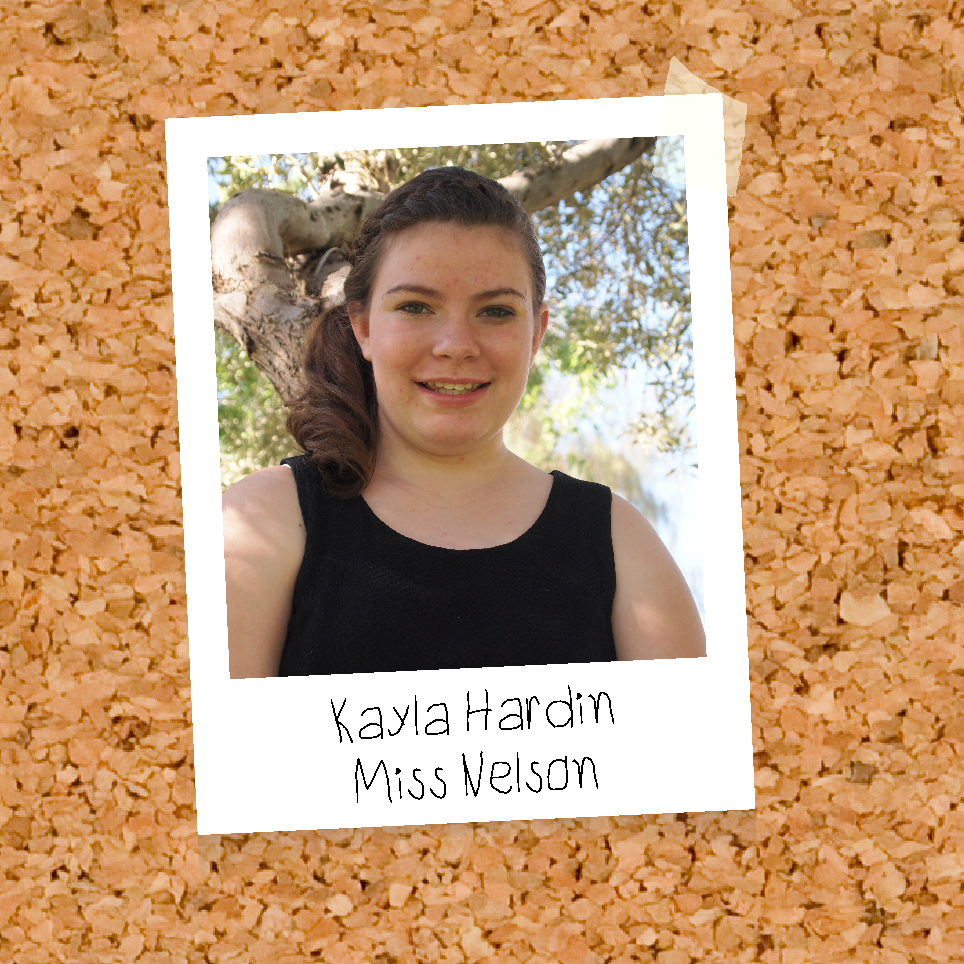 Kayla Hardin, age 14, is a 8th grade student at AZVA. Kayla has performed in many shows including Showstoppers Rubies, The Emperor's New Clothes, Annie Jr., Law and Order, Lion King Jr.,Little Mermaid, and Willy Wonka. In her free time she enjoys singing, dancing, reading, and spending time with friends and family.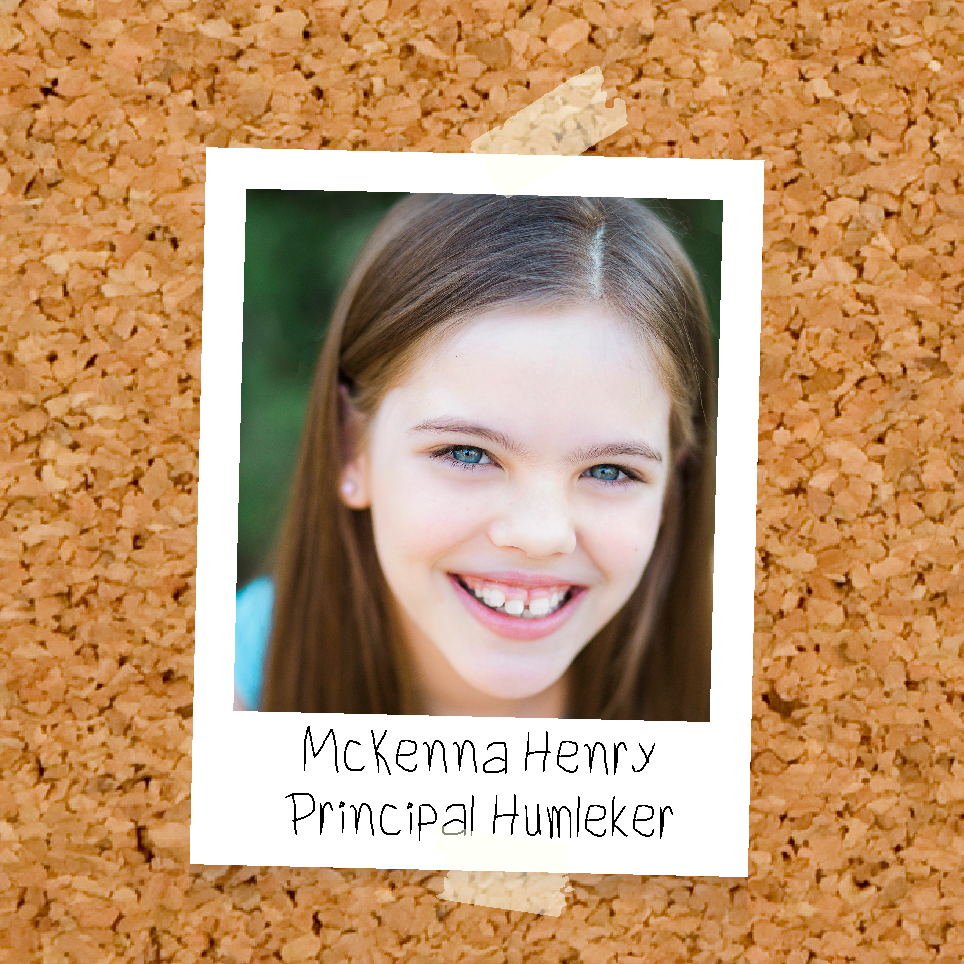 McKenna Henry is 12 years old. She is a member of Studio 3 Showstoppers MTC, and has been doing shows since she was 4 years old. Some of her favorite roles include Sheldon Potts in Junie B Jones (Limelight), Ella/Eldon in CinderElla (State48), and Schroeder in You're a Good Man Charlie Brown (Limelight). McKenna would like to thank Van & Stephanie for this opportunity, as well as her family and friends for always supporting her and her dreams.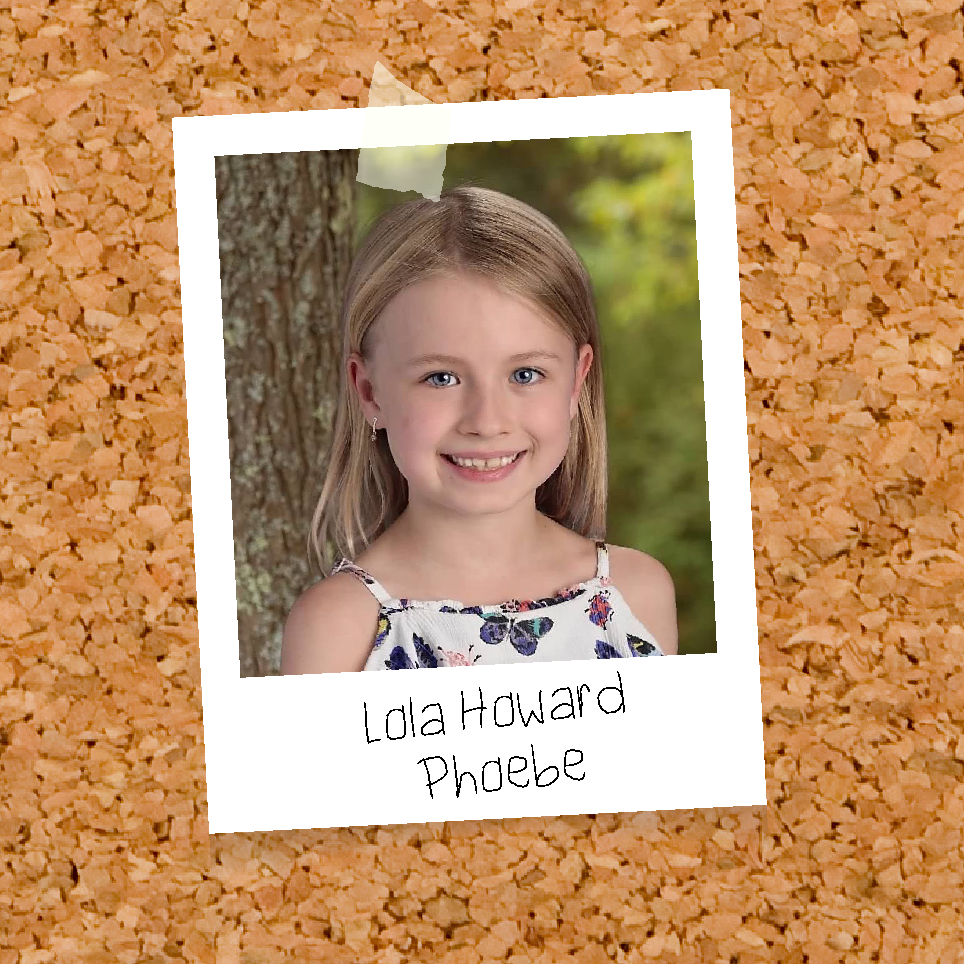 Lola Howard has been singing and dancing onstage with Studio 3 Showstoppers since she was just 4 years old! She is excited to be making her acting debut as Phoebe in Miss Nelson is Missing.
Evelyn Ibarra is 11 years old and very excited to be performing in her first official limelight show, she has been training at Studio 3 since she has 3 years old. She likes ice skating and she enjoys drawing as well as writing stories but her passion is dancing. She wants to thank Mrs. Emma, ​​Mrs. Carol, Mr. Van Rockwell and Miss. Stephanie for the opportunity and her Dad and Mom for the support.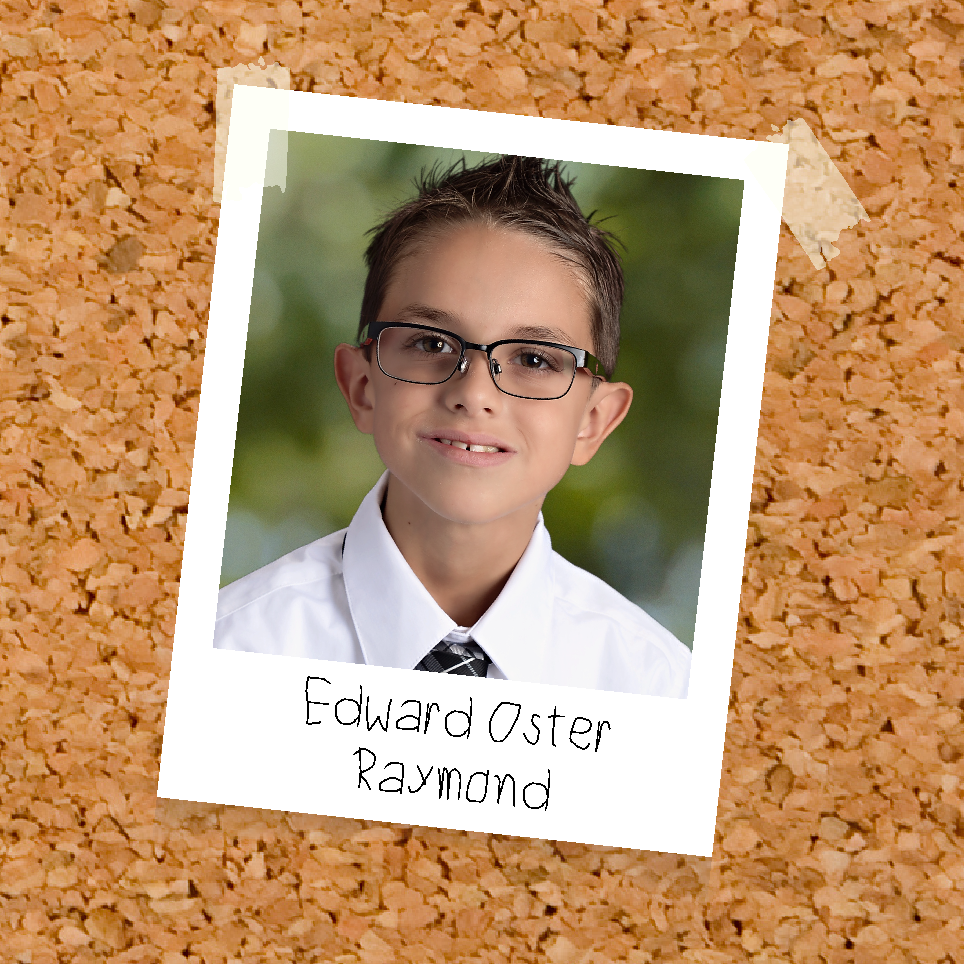 Edward Oster is 9 years old and is in the third grade at Faith Christian School. He has performed in several productions with Limelight Productions. He enjoys singing, dancing, and acting and loves making people laugh! Edward would like to thank Van and Carol for this awesome opportunity and his family and friends for their support.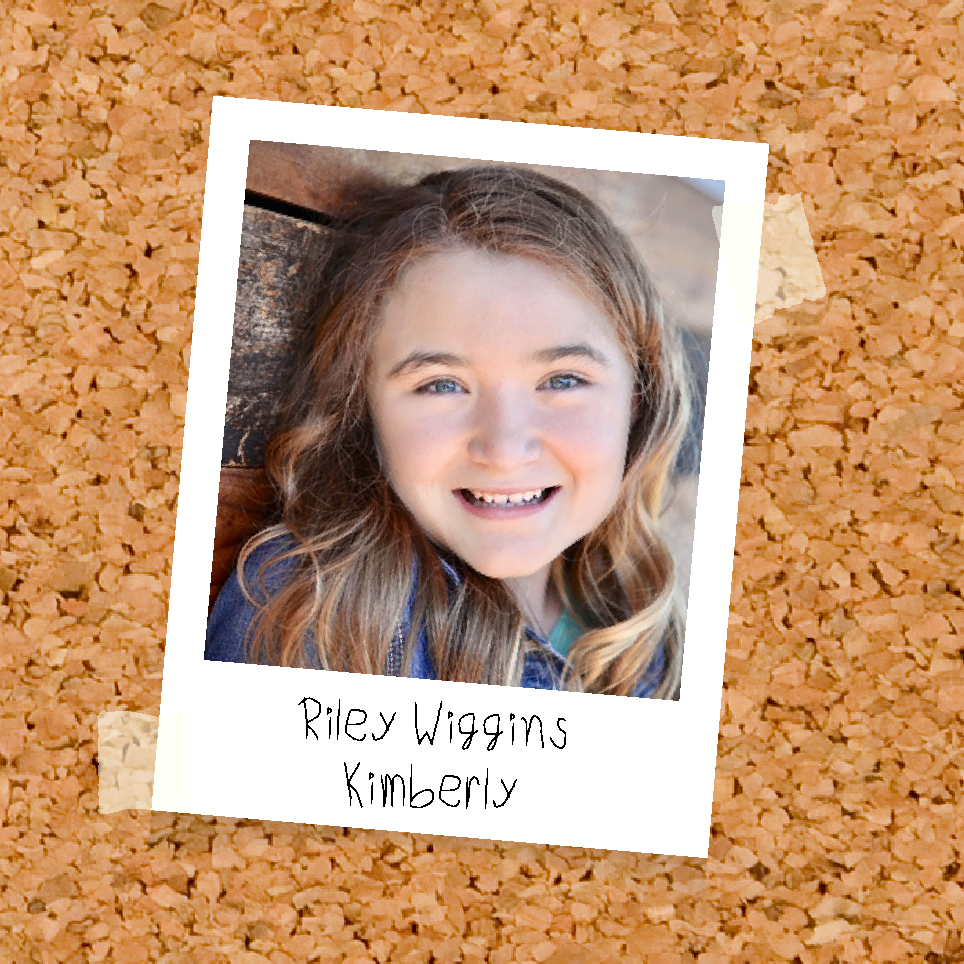 Riley Wiggins is a 7th grader at Payne Junior High. She loves performing and so far her favorite production to be a part of was Annie. She enjoys reading, cooking, and hanging with her friends. She is thankful to all her friends and family while have supported her.